Take up the challenge of a modern career at GAH-Alberts. Get to know new people, master new technologies and develop your own ideas. Share in the joy of succeeding with us.
Training has a long tradition at GAH-Alberts and is of considerable value. This can be clearly seen in the many special benefits that GAH-Alberts offers you during your training. Dual study programmes and sandwich courses are possible with us. Our quality of training is regularly demonstrated by means of the "Approved Training Company - trainee tested" ("Ausgezeichneter Ausbildungsbetrieb - Azubi geprüft") certification and seal.
We want the best training for you because only the best people can expand our leading market position worldwide.
We are investing more in your training
Our advanced in-house training courses, external training sessions, project work and funding programmes will make you completely fit for the future. Here with us, you will develop your personality and get to know what intensive teamwork is really like. GAH-Alberts also offers you many benefits.
GAH training programmes
The practice-based training programmes are designed together with trainees, for example, product training, information about processes or visits to other companies.
Get together
We know how important it is that you feel at home in our company and at ease with your colleagues. Therefore, in addition to gaining the qualification, your integration into the company is of utmost importance to us, and we promote this, for example, by organizing ice-breaking games with trainees.
Project work
This includes projects such as designing and publishing the in-house company magazine or other relevant projects that are presented to the management.
Young professionals
In this programme, the trainees develop suggestions for improvement on their own, and can attain attractive group premiums.
Telephone training
Every trainee receives intensive telephone training within the first eight to twelve weeks after training has started in order to meet our requirements. During the second year of training, previously learned material is refreshed and consolidated through direct practice.
Vocational school training & exam preparation
Deepening your knowledge — this is what matters in vocational school training and what vocational school teachers at GAH-Alberts are dedicated to. To ensure optimum preparation for the final exam, we also take care of the cost of preparatory courses.
---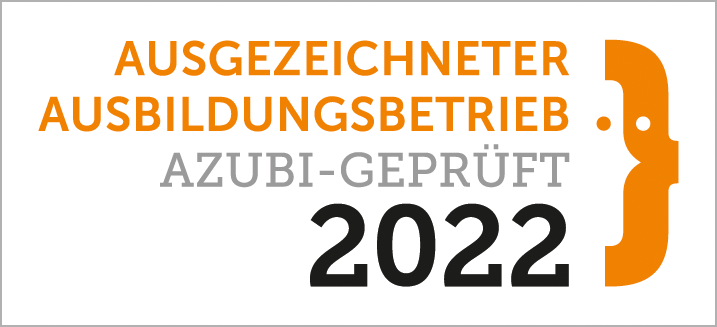 Approved Training Company
We are proud of being "Trainee tested". The quality seal of the Approved Training Company stands for the company's commitment to vocational training, a high level of trainee satisfaction and a positive assessment of the training scheme by the trainees.